Hot
New
In stock
Pre-order
Out stock
Avent Natural Teat 2-Pack 0m - SCF657/23
PRODUCT INFORMATION
ADDITIONAL
PRODUCT INFORMATION
The Natural Way to Nourish Bottle Feed
Delicate and comfy
Natural Teat from the Avent line-up
Fast flow nipple for babies aged 6 months and above
Easy latch-on for the babies
Constructed from soft silicon for a smooth feeding experience
Bite-resistant and flexible so that it doesn't collapse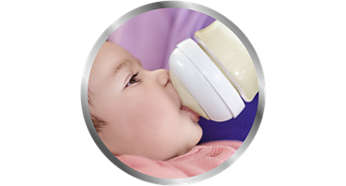 Natural Lock on Design due to the breast molded shape
The wide breast formed nipple advances a natural lock on like the breasts. Intended to give a more agreeable and placated feed for your child.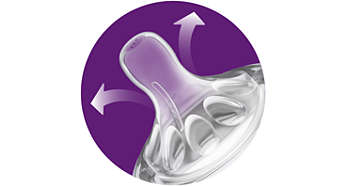 Adaptable, Anti-collapsible innovated nipple design
The petals inside the nipple and the edge configuration, increase the nipple non-abrasiveness and adaptability, ensuring no nipple crumple for developing children.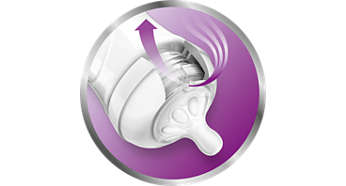 Innovative anti-colic Valve
Comforts baby by providing proper air ventilation from baby's lungs.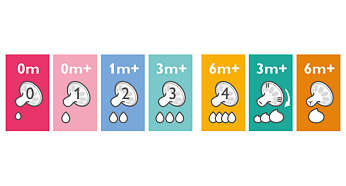 Innovated for your child's changing needs
The Philips Avent Natural bottle is accessible in 4 sizes and 7 distinct nipple for each improvement phase of your child. With various nipple delicate quality, adaptability and design and with increasing flow rates and container sizes that keep with your child's development and advancement.
Delicate and Smooth, Fulfills Child's Needs
The delicate and smooth bite safe silicone, is developed for your infant's evolving needs.
Adjustable Flow Rate
With the variable flow nipple, you can change the flow rate as per fluid's thickness and suit child's nourishing rhythm flawlessly. We prescribe to utilize this nipple for thicker fluids, for example, AR (thickened) milk, milk blended with child rice, milk blended with infant food, soup… Once infant is prepared for a considerably speedier flow, we prescribe to utilize the Philips Avent Thick Feed Nipple.